Get inspired!
Below you will find a variety of bloggers, each with their own specialists. From Asian cuisine to the real cleaning freak with tips and tricks you did not know yet! But also nice photos and videos of our food and product bloggers, among others, should not be missed!
Asianfoodlovers
Asian food is a very broad concept and the continent consists of all kinds of cuisines in rural, regional and local areas. With the products from the Bestron concept Asia Lounge you can make delicious dishes, but a little inspiration with what you can do exactly preparing is always welcome. On the website Asianfoodlovers you will find a huge variety of delicious dishes and the best tips about what you can make with our products.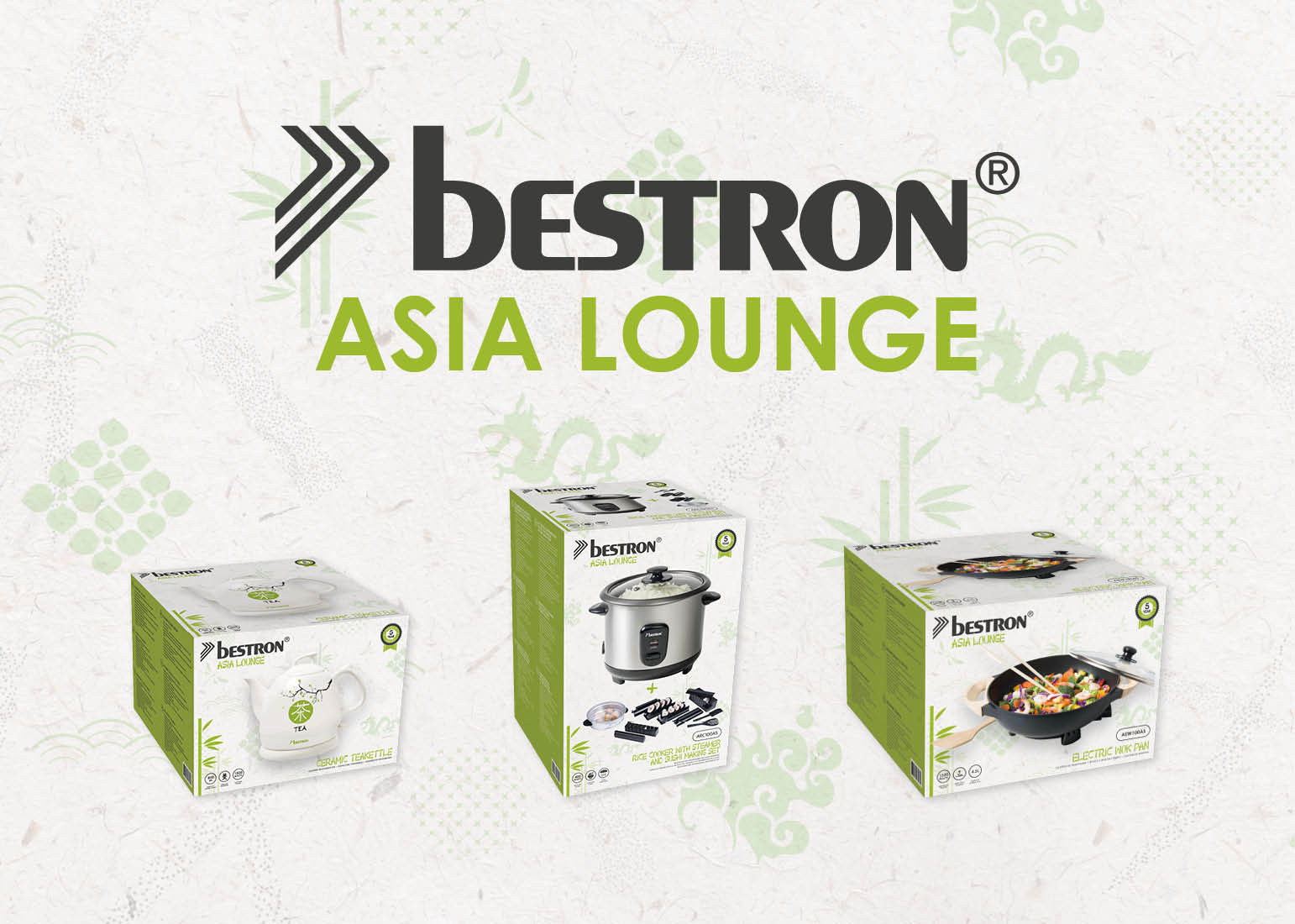 Cakemaker with Onne di
Valentine will be back soon! A great opportunity to put your loved one in the limelight. The popular vlogster Onne Di already had Valentine's Day jitters and started working with our Bestron DSW271 Heart Shaped Waffle Maker. Just look what she thought about it ... Tip from Bestron: Onne Di notes that this waffle iron has a short cord. Very remarkably, this is an EU security measure (so that it cannot be tripped over). We pay attention to your safety!
Onze producten op YouTube
Visit our YouTube Channel for the latest product demonstrations and videos about Bestron devices. Learn how to make cake pops, mini pizzas or your own ice cream in minutes! Of course, all product videos can also be found on the product page on our website. More videos will be added in the future, so if you are curious about how user-friendly our products are, please check back regularly!